It's here, it's here! I finally made it to 1,000 followers. I'm so excited! I wanted to have a small huge celebration. So big it would take an entire week to celebrate! Each day will includes spectacular new games, $1 Deals & freebie steals, and much, much more! You can find out more with in my 1,000 Follower Spectacular Invitation.
Let's begin with the Gift Card giveaway of the Day! Today, you can win a $25 gift card to Target. I love shopping at Target, especially at the beginning of the school year. I hate love the dollar section. Makes me spend most of my money before I even get into to the store.
Today's $1 Deal is for 1st grade teachers. I don't remember using popsicle sticks or straws when I was in school, but when I did my observations in college, I saw them A LOT. Alas, I decided to make a game with them.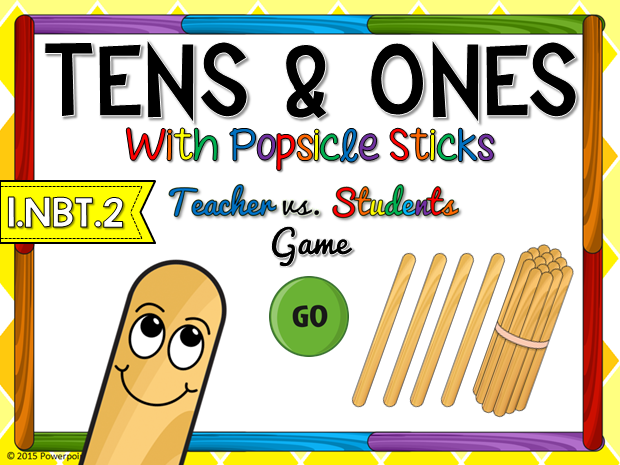 In this game, students must determine the number of tens and ones with the groups of popsicle sticks. This game is perfect as a whole class activity or small group intervention.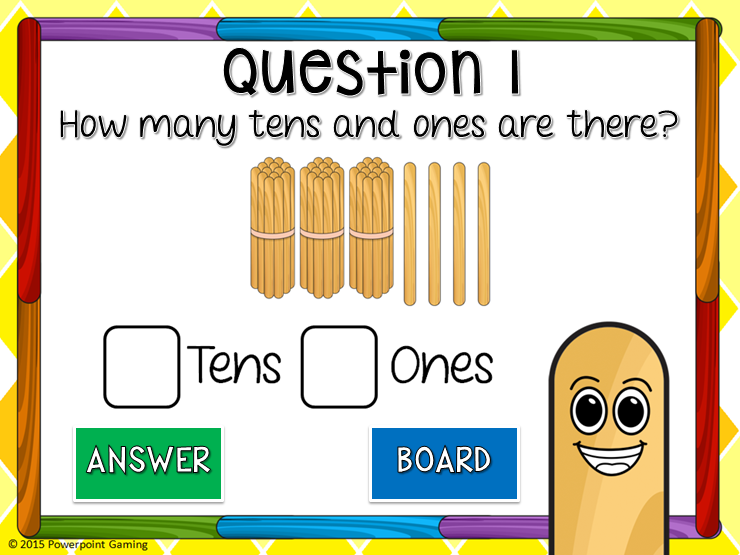 There are individual popsicle sticks as well as bundled sticks. There are 20 questions in all and a cute popsicle face on every question. =)
Get on sale all this week for $1.
Today's freebie is about Pronouns. I have a few noun games, but now it's time to give some love to the other parts of speech.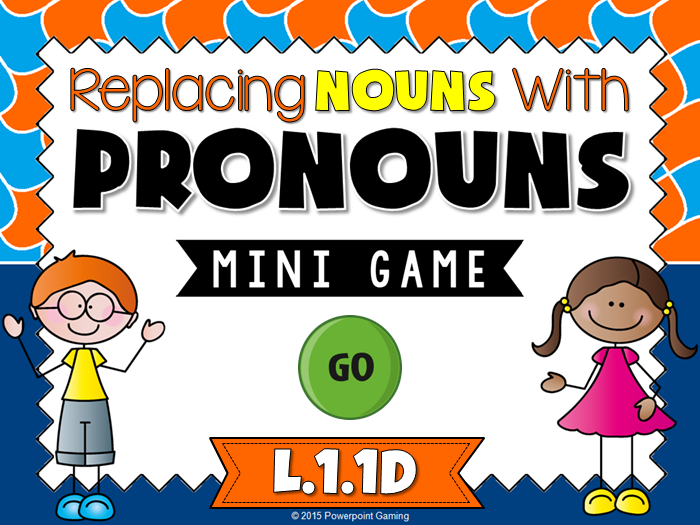 In this game, each question has a sentence with a noun the needs to be replaced with a pronoun (pretty self-exclamatory). There are 3 pronouns to choose from so students don't pick easier ones.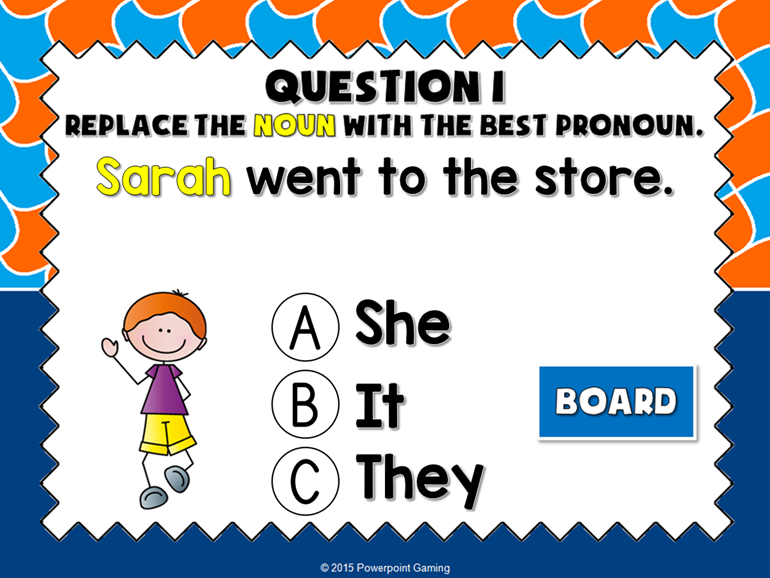 This is just a small sample. If you'd like me to make a full game for this or even a bundle of games), let me know. I"m think maybe a huge parts of speech bundle. Who knows. =P
You can get
this game for free
all this week.
That's all for today. Be sure to stop by
my Facebook page
for some flash freebies starting at/around 5 pm EST. Click "Get Notifications" so you'll know when they start!