Do you have coupons or reward tickets in your classroom? Here's a fun way to organize all those coupons and reward tickets you give out to your students in 5 easy steps.
Here's everything you'll need to make your book:
Coupons/ Reward Tickets

Scissors

Stapler

Scrapbook Scissors (Optional)
Step 2: Cut it!
Cut out each coupon/reward ticket. With my coupons, simply cut on the dotted lines.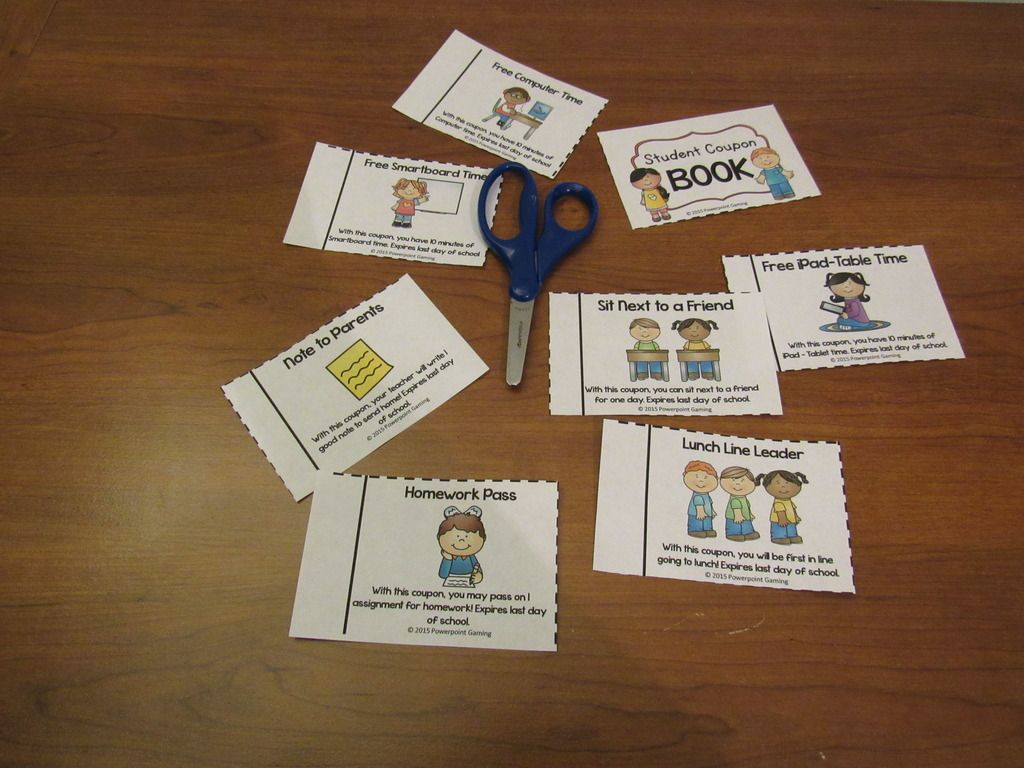 Step 3: Organize it!
Add whatever coupon/reward tickets you like. Choose the ones that apply to your class. You don't want a coupon for "Free Smartboard Time" if you don't have a Smartboard in your classroom! Line up the solid black lines as best you can.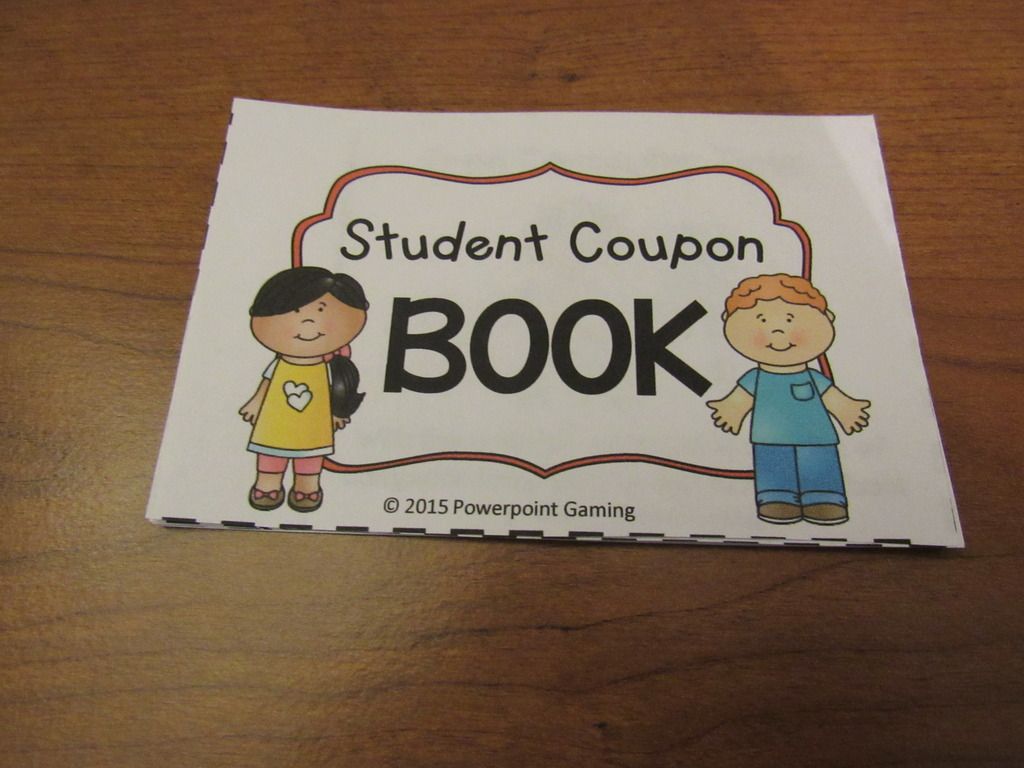 Step 4: Staple it!
Staple the book together in the center left-hand side.
Step 5: Perforate it!
Here the tricky part! Open the book. Cut about 1 inch into the solid black line on the top AND bottom of each coupon. DO NOT CUT ALL THE WAY THROUGH. There should be about 1 inch of paper still there. Depending on how many coupons/reward tickets you have, you can cut them all at once. You can use the Scrap paper scissors for cool wavy designs.
Create books to give out to your students or create a book of the same coupon and hand them out as you go! You can purchase my coupon book which includes 15 different rewards.
I hope you enjoyed this "Create it" tutorial. Now's your chance to win a copy of my "Classroom Coupon Book". Giveaway ends 7-27-2015!