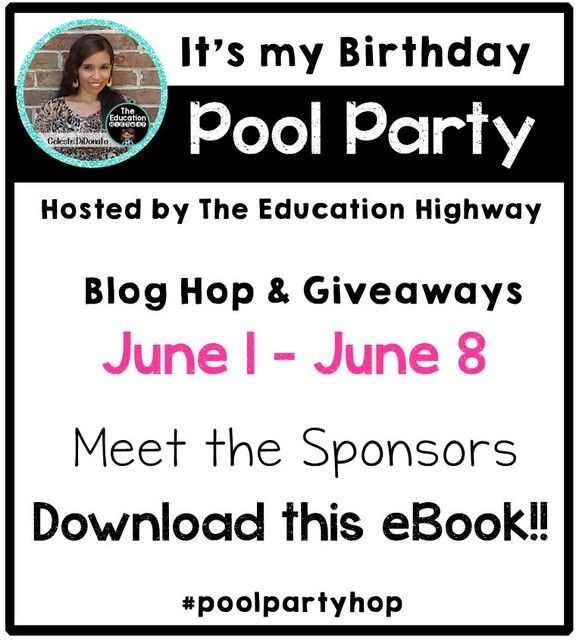 I'm so excited to be joining Celeste from the Education Highway for this Pool Party Blog hop. Although my school district isn't out for school yet, Summer time is almost here! Time to break out the swimsuit and head to the pool!
Summer time means relaxing but let's not forget what we learned this past year. Here's a freebie for your soon to be kindergartners!
There are so many giveaways for you to enter! One of which is my Time to the Hour bundle. Four interactive powerpoint game for your first graders that will get them on the right path to learning time.
Prize Pack 2
a Rafflecopter giveaway