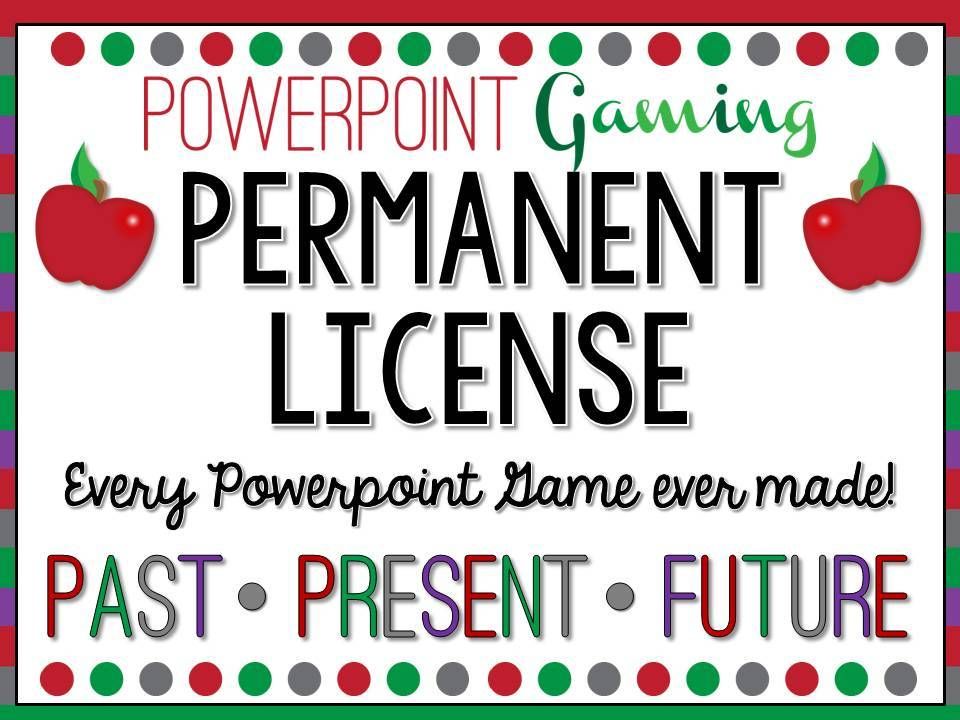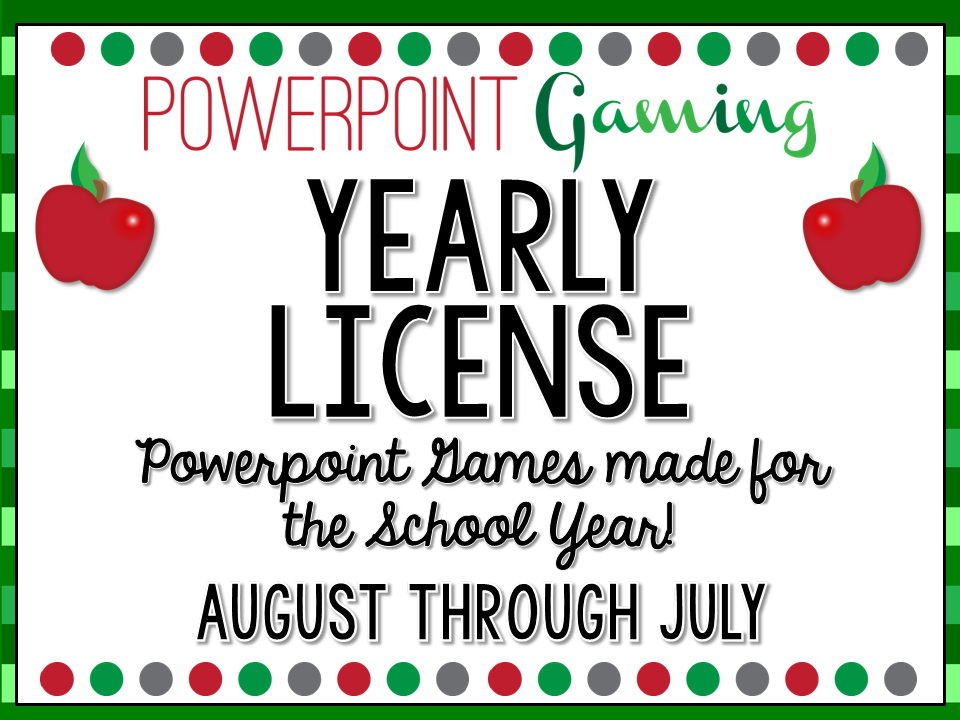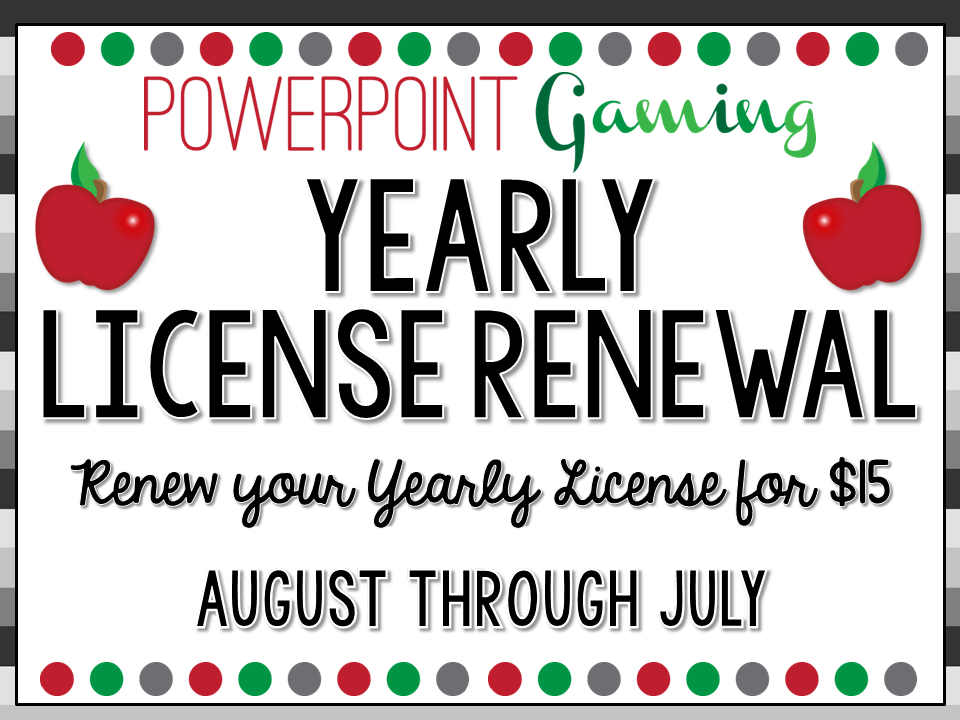 Purchase a license on TPT. A Permanent License is $125. A Yearly License is $25. I will send you the link to a folder where all the yearly or the permanent powerpoint games are stored. Save the email in case you lose the link! Open the link to the folder. Simply click on a game. A preview will automatically open. You can "Open", "Print", or
"Download".
Save this page to your "Favorites" for easy access. If you have Gmail and use Google Drive, click "Add to my drive" and the folder will automatically be saved to your Google drive.
During the June and July, I create fewer games (1 to 2 games per week).
Yearly Licenses begin August
1st
and
end the last week of July
31st.
The previous week, I will send an email stating the yearly license will be ending soon. Starting August
1st of the following year,
I will no longer upload new
PowerPoint
games to
the folder.
If you loved the games you received throughout the school year and purchased a Yearly License, you may renew your subscription. You can renew your license by purchasing a "Yearly License Renewal" product in my store at $15. Filling out the form and I will send you the link to the new folder.
DO NOT PURCHASE AN ADDITIONAL LICENSE TO RENEW YOUR SUBSCRIPTION!
A new "Yearly
license
" product will be created with a new link. I will deactivate the Yearly License
from
the
previous school year.
Permanent License has no renewal because you paid a one time fee. I will continue to add powerpoints to this folder and you can continue to download them
!
Work Towards a Permanent License!
If $125 is too much, you can purchase yearly licenses and license renewals that build towards a permanent license. Either purchase 5 yearly licenses,1 yearly license and 7 license renewals, or an combination and you automatically gain access to the permanent license.